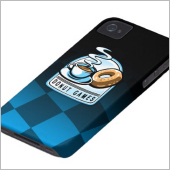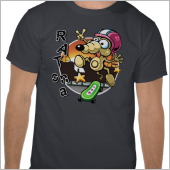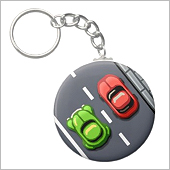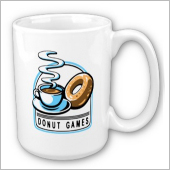 A cool selection of mousepads, T-shirts, keychains and other merch available from Zazzle.

April 24, 2013 - iOS
Chuck Norris's only match on this planet, Monkey Ninja, gets another 20 levels on iOS. Download
Monkey Ninja on App Store
.
March 21, 2013 - all
Our fans have spoken and after a long period of development, we're now super excited to announce
Lucky Coins on Google Play
, the first of many upcoming Android releases.
January 2, 2013 - iOS
Direct another 20 scenes in the ultimate mind-bending, time travelling, film shooting, jail breaking game
Jailhouse Jack.
December 13, 2012 - iOS
Your favorite rat is back in an all-new tropical adventure. Enjoy THREE game modes on your speedy jet ski, try new stunts and master all levels. Get
Rat On A Jet Ski
on the App Store now.
November 9, 2012 - iOS
20 additional levels, iPhone 5 widescreen support, plus support for external BLUETOOTH CONTROLLERS such as the iCade, Gametel and compatibles. How cool is that?
August 23, 2012 - iOS
The original and first Ratty game gets 20 new cellars to explore. Head over to the App Store and fetch the latest version.
August 9, 2012 - iOS
Ratty returns with another update, so grab that board and get ready to face 20 all-new tracks. Can you get 3 stars on all of them?
July 31, 2012 - iOS
One of our biggest updates ever is here! A whole new game mode with 60 levels, a smashing bonus game "Swing It!", Game Center and retina graphics make this a must-have update.
June 25, 2012 - iOS
New caves to explore, yay! A bunch of achivements has been added as well. Enjoy!